Standing by you
Executive Coaching
Coaching is an effective tool whether you want to hang on to your talents or want them to reach their full potential.
We created a very diverse pool of executive-certified coaches to choose from and create the best fit. Read more about how we maximise the long-lasting effect of investing in your talents.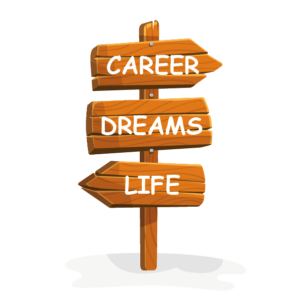 For organisations
You have great talents working at your organisation, but you don't see them progress in their careers as fast as you would like. Or are you looking for a proven strategy to retain talents? Then our coaching package is a good solution for you.
Our unique method includes an assessment, and we provide information from the coaches and talents on how to support them further to ensure the effect of the coaching lasts longer and is more effective.
We charge €2.850,- per participant – VAT excluded.
Assessment €395,-
Assessment report for the participant
Assessment coaching conversation of 1,5 hours
5x 1,5 hours of coaching per participant
Short recap on how to support the participant further for the organization
Only certified coaches
We schedule short' chemistry' sessions to ensure your talents get the best coach. They can choose as many as 3 coaches to have a chemistry session with, free of charge!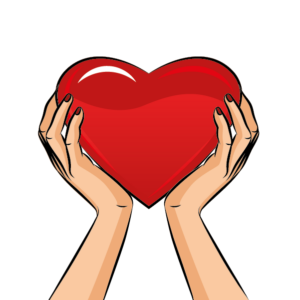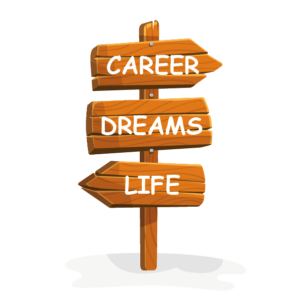 For you
Are you looking for a change in your professional life? Are you aiming for a promotion? Are you not sure about how your career is going? Research has shown that a coach can make all the difference.
We have a diverse group of certified executive coaches for you! Look at all our professionals' profiles below and schedule a call so we can find the best coach for you.
You can schedule as many coaching sessions as you want on a date and time that fits you best. Your coach can meet you online or face-to-face.
A minimum of 3 sessions
EUR 250,- an hour
Optional: assessment
Optional: feedback to your employer on how to assist you in your career
To ensure you get the best coach, we schedule short 'chemistry' sessions. You can choose as many as 3 coaches to have chemistry sessions with, free of charge!
5 core competencies:
Listening
Global leadership experience
+ 25 years,
Authenticity
Empathy
Solution orientation
3 values:
Respect
Integrity
Esteem
Tolerance
Coaching Profile
As a coach, I have been accompanying executives and top teams in transformation processes for 10 years. Together, we gain clarity about priorities and value drivers, identify challenging goals that set the direction for change, derive manageable, workable steps, and achieve quantifiable success. In my coaching practice, I use the insights from my +25 years of professional experience as a senior business leader and transformation consultant.
As a systemic coach, my coaching certification at Henley Business University allows me to use the latest scientific knowledge on leadership and change to make coaching interventions as effective as possible.
My coaching style is flexible, effective and adaptable to support the needs of my clients, to challenge them and to promote their own solution finding with the help of various coaching techniques.
Languages:
5 core competencies:
Coaching
Leadership development
Career development
Personal development
Psychotherapy
3 values:
Authenticity
Connection
Growth & Development
Coaching Profile
I coach female leaders to develop and strengthen themselves, their careers and their leadership. So that they confidently make the best suitable choices and careers. Not necessarily by the book, but from their authenticity. Beyond the glass ceiling (in the organisation and in your head).
I care and challenge. Rationality and intuition. Outspoken and nuanced. Honest feedback, not afraid to mention the elephant.
We explore your personal and professional (development) possibilities. I take your ambitions and doubts seriously. I encourage you to take action, so that you gain insights but also take practical steps. Because if you don't: what's the point?
Languages:
5 core competencies:
Creative
Knowledge of the subject
Scenario thinker
Decisive
Entrepreneurial mindset
3 values:
Integrity
Setting Goals
Outcome & Result
Coaching Profile
My mission is to bring executives closer to themselves, in the job they do. It makes me happy when people find their way and harmony and I believe that when people are closer to themselves, they experience more happiness in what they do. Coaching brings this beckoning perspective.
I believe that every person is here to express in full force what they have to contribute in his or her own way. That is what fulfillment in life is all about. In my work it is always about addressing people's self-managing capacity. I connect with the real question that my clients have at that moment and quickly get to the heart of their case and we set goals. In doing so, I invite them to test their thoughts and patterns against reality and in this way to give concrete and effortless expression to their drive.
Languages:
5 core competencies:
Leadership development
Intercultural communication
Change management
Interpersonal skills
Visioning
3 values:
Creative expression
Belonging
Impact
Coaching Profile:
As a first-generation Chinese multiracial American, I grew up in a house full of diverse cultures and traditions. I've often felt stuck in the middle or as the only bridge linking one culture to another unsure of how to really make an impact. Through my own leadership development, I've finally found my way
That's why today I help ambitious, diverse professionals build their visibility and advance their careers – developing unshakeable trust in their impact and enhanced leadership skills to support their journeys.
My mission is to help you unapologetically claim your unique leadership to help bring change to this world
Languages:
5 core competencies
Self-Awareness
Empathy
Intercultural Intelligence
Coaching
Training
3 values
Authenticity
Integrity
Inclusion
Coaching Profile
I coach the person behind the executives and not the issues they face. My coaching focuses on expanding self-awareness and exploring new perspectives.
I believe that everyone is unique, special and good. When you become aware of your unique and special self, you are empowered to find your own solutions for your issues and to transform your life. My role as your coach is to hold the mirror to help you see your true-self. I will champion you and hold you accountable for your choices throughout our coaching journey.
I am a Professional Certified Coach (PCC) by the International Coaching Federation (ICF) and I coach with intuition and humour.
Languages:
5 core competencies:
Listening
Personal Leadership development
Positive Psychology
Self-awareness development
Cultural awareness
3 values:
Freedom
Honesty and authenticity
Growth & Development
Coaching Profile:
As a certified coach and mindfulness trainer my drive is to listen, inspire, motivate and empower people to define their own path for personal growth.
After completing my degree in Human Resources Management in the Netherlands, I worked for several multinational companies in Learning, Personal Development and Recruitment around the globe. With this embodied experience I'm coaching individuals by developing self-awareness, personal leadership, self-confidence, and resilience.
My areas of coaching include stress management, improve focus, discover strengths, and find the right balance. The foundations of my work are mindfulness and positive psychology.
'Coaching is built on the belief that the solution is already inside you'.
Languages:
5 CORE COMPETENCIES:
Insight generation
Serious play facilitation
System creation and understanding
(Women) inner Leadership empowerment
Cultural transformation
3 VALUES:
Vulnerability
Courage
Connection
COACHING PROFILE
Coaching to me is a passion and a mission, it is my small contribution to a more responsible and conscious humanity.
The approach that inspires me as a coach is the transformational ontological one, according to which language is performative, hence capable of generating and modifying reality.
The way we think, our internal and public conversations create reality.
This is why my work is focused on language. When you become conscious of the language you are using, you can identify your limiting beliefs, become responsible of them and in this way, enter a new field of possibilities and activate diverse ways of acting.
Since I'm coaching, I have met coachees from different environments, seniority, role and professional & social background.
The experience has shown me that the key shift in people who are involved in a coaching journey, happens when they recognise their responsability, which means when they make themselves able to respond to a given situation that they don't like or that they want to change, looking at it from a systemic perspective. This way they can see themselves part of the issue to solve. This is the moment where people become conscious of their own area of power: if I'm part of the problem, I can be part of the solution too.
I call this kind of coaching the coaching of the Presence.
Languages: