Do you ever wonder why some people are not enthusiastic about Diversity & Inclusion? Why some DEI actions/activities do not get enough attention/participants? Why do a lot of DEI efforts fail?
We developed a model and method to work from and call it AIM.
So you can create that inclusive culture faster and easier!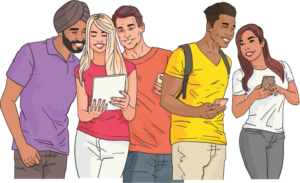 The benefits
of working with AIM
Strategic advantage in the War on Talent
Retention of ALL talents
Engagement from your employees, organisation-wide
Including all existing activities (planned or already in place)
Based on many years of building inclusive cultures across many industries and countries
Adapted to all EU country legislations
Your own dedicated support team
Clear overview at all times on what needs to be done next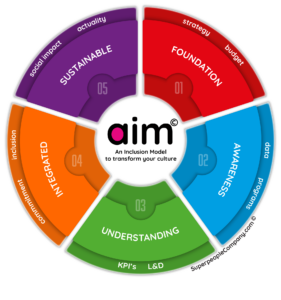 AIM Standard
set-up session (team and structure)
5 live team sessions
1 virtual team session per month
your own D&I expert
AIM VIP
set-up session (team and structure)
5 live team sessions
1 virtual team session per month
your own D&I expert
1 consulting hour per week
AIM Platinum
set-up session (team and structure)
5 live team sessions
1 virtual team session per month
your own D&I expert
1 consulting hour per week
4 DEI knowledge workshops
These clients already work with AIM: