What leaders say and do
makes up to a 70% difference
as to whether an individual
reports feeling included
Our unique approach on
Inclusive Leadership
Authenticity is paramount for inspiring, motivating and activating inclusive behaviour in others. What people see and hear directly influences how they perceive us. An inclusive leader understands the importance of leading by example, setting the tone for an inclusive organizational culture.
Sensing inclusiveness at a leader goes beyond mere words or gestures—it requires consistent actions aligning their words. When authenticity and leadership intertwine, inclusive behaviour emerges creating a chain of positive change.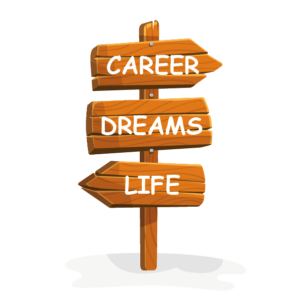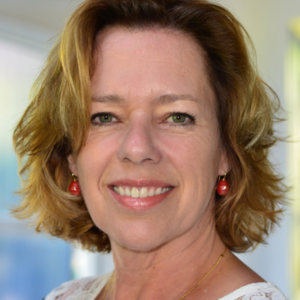 Annemieke Meurs has developed the Face Value Method on non-verbal communication, based on 50+ years of research.
Trained by and worked with Dr. B.A. Goodfield, who trained the CIA and was advisor for the International Tribunal at The Hague.
For you
Are you looking for a new way to lead? Are you aiming for inclusive leadership? Are you not sure on how to led inclusively in an authenthic way?
We have a created a special assessment, based on the techniques of the same person who trained the CIA. To make sure people believe what you are saying and accept your guidance and leadership.
Face Value Assessment on authenticity and non-verbal impact
Individual feedback plus report
Pick your boardroom coach
Coaching sessions
This program takes 3-6 months.
To ensure you get the best coach, we schedule short 'chemistry' sessions. You can choose as many as 3 coaches to have chemistry sessions with, free of charge!
5 core competencies:
Listening
Global leadership experience
+ 25 years,
Authenticity
Empathy
Solution orientation
3 values:
Respect
Integrity
Esteem
Tolerance
Coaching Profile
As a coach, I have been accompanying executives and top teams in transformation processes for 10 years. Together, we gain clarity about priorities and value drivers, identify challenging goals that set the direction for change, derive manageable, workable steps, and achieve quantifiable success. In my coaching practice, I use the insights from my +25 years of professional experience as a senior business leader and transformation consultant.
As a systemic coach, my coaching certification at Henley Business University allows me to use the latest scientific knowledge on leadership and change to make coaching interventions as effective as possible.
My coaching style is flexible, effective and adaptable to support the needs of my clients, to challenge them and to promote their own solution finding with the help of various coaching techniques.
She can coach in:
5 core competencies:
Coaching
Leadership development
Career development
Personal development
Psychotherapy
3 values:
Authenticity
Connection
Growth & Development
Coaching Profile
I coach female leaders to develop and strengthen themselves, their careers and their leadership. So that they confidently make the best suitable choices and careers. Not necessarily by the book, but from their authenticity. Beyond the glass ceiling (in the organisation and in your head).
I care and challenge. Rationality and intuition. Outspoken and nuanced. Honest feedback, not afraid to mention the elephant.
We explore your personal and professional (development) possibilities. I take your ambitions and doubts seriously. I encourage you to take action, so that you gain insights but also take practical steps. Because if you don't: what's the point?
She can coach in:
5 core competencies:
Creative
Knowledge of the subject
Scenario thinker
Decisive
Entrepreneurial mindset
3 values:
Integrity
Setting Goals
Outcome & Result
Coaching Profile
My mission is to bring executives closer to themselves, in the job they do. It makes me happy when people find their way and harmony and I believe that when people are closer to themselves, they experience more happiness in what they do. Coaching brings this beckoning perspective.
I believe that every person is here to express in full force what they have to contribute in his or her own way. That is what fulfillment in life is all about. In my work it is always about addressing people's self-managing capacity. I connect with the real question that my clients have at that moment and quickly get to the heart of their case and we set goals. In doing so, I invite them to test their thoughts and patterns against reality and in this way to give concrete and effortless expression to their drive.
She can coach in:
5 core competencies:
Leadership development
Intercultural communication
Change management
Interpersonal skills
Visioning
3 values:
Creative expression
Belonging
Impact
Coaching Profile:
As a first-generation Chinese multiracial American, I grew up in a house full of diverse cultures and traditions. I've often felt stuck in the middle or as the only bridge linking one culture to another unsure of how to really make an impact. Through my own leadership development, I've finally found my way
That's why today I help ambitious, diverse professionals build their visibility and advance their careers – developing unshakeable trust in their impact and enhanced leadership skills to support their journeys.
My mission is to help you unapologetically claim your unique leadership to help bring change to this world
She can coach in:
5 core competencies:
Collaboration
Communication
Empathy
Learning agility / innovation
Takes initiative
3 values:
Growth
Integrity
Accountability
Coaching profile:
When coaching executives, I start with the goals: what is my coachee wanting to achieve? I then explore with them the context they are working in and help them establish what changes they need to make in themselves to enable the achievement of the goals. This involves helping the coachee develop greater self awareness and insights, especially in how they relate to and lead others. I also help them focus on determining the practical actions they can take to implement the changes they identified.
He can coach in: